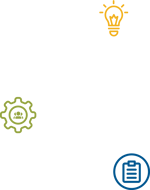 Built for Student Success.
Navengage redefines student engagement technology with a student-centric approach, social connection features, and a mobile-first app experience designed for Gen Z.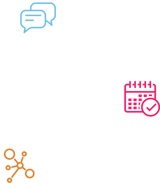 Mobile-first
Available on iOS and Android and through a faculty/staff friendly web portal. Your students enjoy an intuitive platform like their social media apps and your faculty and staff can easily navigate the web portal.
Tailored branding
Our technology, your brand. We will work with you to customize your application so you can seamlessly impress your students
All in one
Our app can focus on your student experience in one place. Because we work with you on which features to include, your app is as unique as your university experience.
Easy to manage. Designed to engage.

Organizations
Easily manage organizations in one place

Edit organization information and membership

Manage organization statuses

Create groups and set permissions

Review organization metrics

Communicate with club leaders and members

Events
Create and manage events

Track attendance

Create public, private, repeating, and virtual events

Invite users to attend an event

RSVP and get notified about upcoming events

Add events to your calendar

Promote events to specific student audiences

Forms & Documents
Organization registrations

Finance requests

Elections

Service hours

Create custom forms

Upload documents

User Connectivity
Campus-wide directory

Connect with users and follow organizations

Foster a collaborative community

Help students their a sense of belonging

Group Chats
A safe space for students, faculty, and staff to connect and collaborate

Alternative to external chat platforms like GroupMe

News Feed
Speak directly to students

Curate content and promote events

Unite your university's community

Spark collaboration



Reports
Filter and sort lists of clubs, events, and users

Download as .CSV and .XLSX

Request custom reports
User Connectivity
Easily integrate with your University's Single Sign-On provider, as well as existing student information systems.
Student Goal Setting
Know what students want to do outside of the classroom, and connect them with the resources to help them find success.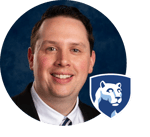 Robert M. Knight
Student Services & Engagement
"The Navengage team worked with me to build a system that replaced a legacy student organization system. Our new system is easier to use for faculty and staff, and our students enjoy its modern UI. Navengage heard my problems and checked every box to produce a product that saves our campus time and will lead to greater student information."
Finding a home
Our platform includes social features to help students find belonging at your university, a key ingredient to their engagement journeys.
Not just a number
With our platform, you can establish a direct relationship with your students, making them feel heard, seen, and supported.
A helping hand
Students who feel lost and disconnected will now have a place to navigate your university's ecosystem of resources and opportunities — and know where to go for help.
Request a demo
Request a demo to see how Navengage can enhance student engagement at your university.
Contact us
Interested in taking your student engagement to the next level? We're here to help.